NEW YEARS SPECIAL 2022
Limited availability, sale ends January 31st 2022 at 11:59 pm.
NEW YEARS PREPAID SPECIAL
UNLIMITED
1 YR CROSSFIT & YOGA +
3 MONTHS 1 on 1 NUTRITION
$1399
$0 Enrollment fee
New year, New you. Let us help you achieve your goals. No trendy diets or fad workouts.
CLAIM DEAL
NEW MEMBERS ONLY
($2180 Savings)
CERTIFIED TRAINERS
All of our trainers are recognized by CrossFit Inc.
ONE ON ONE COACHING
Our trainers are there to provide you with personalized instruction during each class.
FRIENDLY COMMUNITY
Come try a few classes at our box and see why we call each other family.
PRICING
*Couples pricing available ($126 per)
ADULT CROSSFIT
MORNINGS
M-F 5:00, 6:00, 7:00, 9:00 AM M-F OPEN GYM 8-9 AM
SAT 6:30, 7:45, 9:00 AM
SUN OPEN GYM 8-9:30 AM

EVENINGS
M/T/TH 4:30, 5:30, 6:30 PM W 4:30, 5:30 PM
F 4:45 PM
All classes are 60 minutes
YOUTH
FALL/WINTER/SPRING
T,TH YOUTH(11-14+)7:30-8:20 PM
All classes are 50 minutes
YOGA
EVENINGS
W 6:45 PM
Classes are 60 Minutes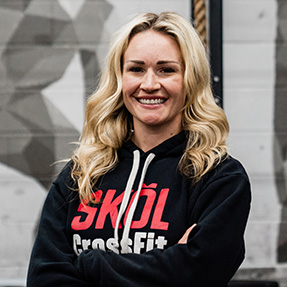 Kerrie Olsen
Owner/Trainer


CFL1, CFL2, Gymnastics,
CPR, AED & First Aid Certified


Brandy
Trainer
CFL1, CrossFit Kids Trainer,
Kids Programming, Gymnastics,
CPR, AED & First Aid Certified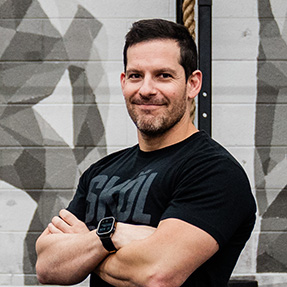 David
Trainer


CFL1, CFL2, CF Kettlebell,
Dragon Door RKC Kettlebell, CPR, AED & First Aid Certified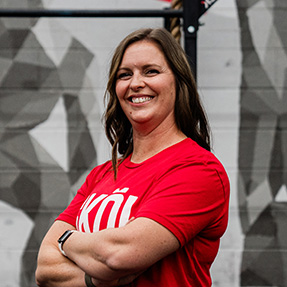 Gwen
Trainer/ Yoga Instructor
Yoga Certification, CFL1,
CPR, AED & First Aid Certified


John
Trainer


CFL1, CFL2,
Burgener Strength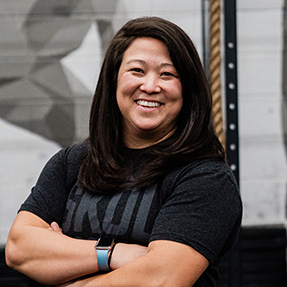 Kami
Trainer


CFL1, CFL2, Burgener Strength,
Programming Director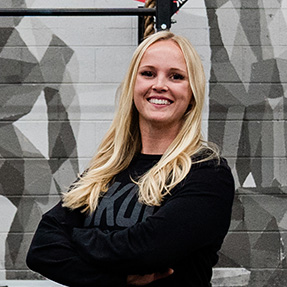 Lindsey
Trainer


CFL1, CFL2,
CPR, AED & First Aid Certified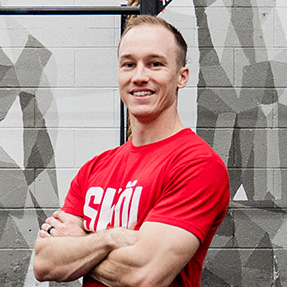 Mark
Trainer


CFL1, CFL2, USAW-1,
CPR, AED & First Aid Certified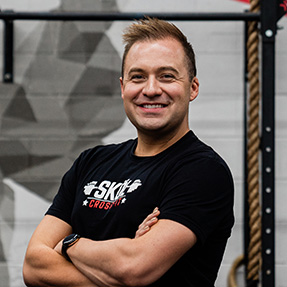 Michael
Trainer


CFL1, CFL2,
CPR, AED & First Aid Certified

Rachyl
Trainer


CFL1, CPR, AED
& First Aid Certified


Address:
3305 W. 12600 S. Riverton UT, 84065